From Paper To People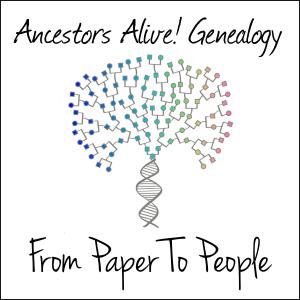 The Family Cookbook: Deep Fried Biscuits and Homemade Apple Butter
April 06, 2022
Today's episode is a Family Cookbook episode that I've wanted to make for quite a while. It features two of my favorite foods from the area where I went to college (and where MANY of my ancestors lived for over a century) - Deep Fried Biscuits and Homemade Apple Butter, from Indiana. See the shownotes for the recipes.
The part of the apple butter recipe that fascinates me is that my mother's mother would have gone through all of the boiling and sealing of jars as a child and teenager, basically the whole canning process, and by the time she died she was using a microwave. We're never that far from history and continual evolution, even in the kitchen.
Also, I invite you to celebrate my birthday with me, help me promote my YouTube channel in three easy steps, and with that, enter to win a deck of playing cards (design of your choice) from my Zazzle shop.
Let's get cooking!
You can join my Facebook group - just be sure to answer the screening questions and agree to the house rules.
Please follow my YouTube channel here - I will be doing more videos face to face, and perhaps even some live, with chat and everything!
Please rate and review the podcast on your podcast provider, at https://apple.co/2MLZW4H, or at facebook.com/AncestorsAliveGenealogy.
If you want to be on the podcast from ANYWHERE IN THE WORLD using the Zoom platform and a good mic and earphones (how about that Family Cookbook series??), you can contact me at https://bit.ly/2Kxb6rm.
Stop by the website at ancestorsalivegenealogy.com, IG @fppppodcast, Clubhouse @ancestorsalive and Twitter at both @fpppppodcast and @ancestorsalive
Sponsor the podcast at patreon.com/AncestorsAlive for super-fantastic rewards, including SWAG for different levels of sponsorship AND monthly polls that yield even more SWAG. Support levels start at $5/mo.
Subscribe to the newsletter.
Check out my Zazzle shop at zazzle.com/store/fppppodcast for the aforementioned swag.
Subscribe: Audible | Blubrry | GoodPods | iHeartRadio | iTunes/Apple | Pandora | Soundcloud | Spreaker | Stitcher | TuneIn
---
Download Episode