From Paper To People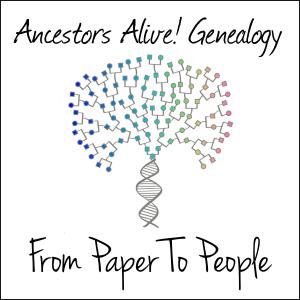 BioADay2022 - Wiley Franklin Odom
February 01, 2022
Here's another biography I developed on my quest to achieve one biography per day on my platform of choice, FamilySearch. With each ancestor, I always start with the auto-generated Life Story on Ancestry, copy it and paste it in the LifeStory field on FamilySearch. Then, I augment it with facts from census, vital, and other records, along with a little logical deduction thrown in for good measure. As I did before, I will read you the original from Ancestry and the final product on FamilySearch, complete with a list of sources. I hope that this inspires you to write a few biographies every month. It's the best way to come to understand the lives of our ancestors.
Also, I'm no longer on Spotify. I explain that in the episode.
Last, but absolutely not least, HAPPY BLACK HISTORY MONTH!
You can join my Facebook group - just be sure to answer the screening questions and agree to the house rules.
Please follow my YouTube channel here - I will be doing more videos face to face, and perhaps even some live, with chat and everything!
Please rate and review the podcast on your podcast provider, at https://apple.co/2MLZW4H, or at facebook.com/AncestorsAliveGenealogy.
If you want to be on the podcast from ANYWHERE IN THE WORLD using the Zoom platform and a good mic and earphones (how about that Family Cookbook series??), you can contact me at https://bit.ly/2Kxb6rm.
Stop by the website at ancestorsalivegenealogy.com, IG @fppppodcast, Clubhouse @ancestorsalive and Twitter at both @fpppppodcast and @ancestorsalive
Sponsor the podcast at patreon.com/AncestorsAlive for super-fantastic rewards, including SWAG for different levels of sponsorship AND monthly polls that yield even more SWAG. Support levels start at $5/mo.
Subscribe to the newsletter.
Check out my Zazzle shop at zazzle.com/store/fppppodcast for the aforementioned swag.
Subscribe: Audible | Blubrry | GoodPods | iHeartRadio | iTunes/Apple | Pandora | Soundcloud | Spreaker | Stitcher | TuneIn
---
Download Episode