From Paper To People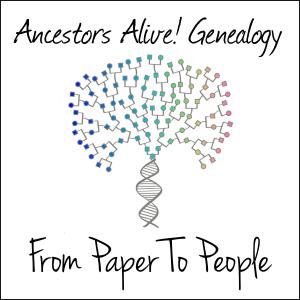 An Interview with Michael W Twitty, part 2
May 21, 2021
Finally, part two of my January 2021 interview with Michael Twitty, in which we talk much more about food than we did in the first half. We start by discussing how genealogy is a part of becoming whole, which enables us to be of service in this world. Then, we talk about how food isn't just food. There are revelations about fufu. Michael makes all kinds of links between foods from the African continent and Southern cuisine, and even finds the origins of dance movements in cooking and war. He discusses the difference between Whiteness and European-ness, something that is not discussed enough, and how moving beyond trauma begins with honesty. We also discuss a few aspects of racism in necessary archives, with Michael conveying a personal experience he had.
For foodies, there's a lot here. For genealogists, there's a lot here, too, because food is an integral part of genealogy. I hope you'll listen to this episode (and episode 402 first, if you haven't yet), to learn a bit about how Michael is writing his own recipe.
You can join my Facebook group by visiting this page for the link.
Please follow my YouTube channel here - I will be doing more videos face to face, and perhaps even some live, with chat and everything!
Please rate and review the podcast on your podcast provider, at https://apple.co/2MLZW4H, or at facebook.com/AncestorsAliveGenealogy.
If you want to be on the podcast from ANYWHERE IN THE WORLD using the Zoom platform and a good mic and earphones (how about that Family Cookbook series??), you can contact me at https://bit.ly/2Kxb6rm.
Stop by the website at ancestorsalivegenealogy.com, IG @fppppodcast and Twitter @fpppppodcast and @ancestorsalive
Sponsor the podcast at patreon.com/AncestorsAlive for super-fantastic rewards, including SWAG for different levels of sponsorship AND monthly polls that yield even more SWAG.
Subscribe to the newsletter.
Check out my Zazzle shop at zazzle.com/store/fppppodcast for the aforementioned swag.
Subscribe: RSS | Acast | Apple Podcasts | iHeartRADIO | Listen Notes | Soundcloud | Spotify | Spreaker| Stitcher | YouTube| TuneIn | Deezer | Audible
---
Download Episode