From Paper To People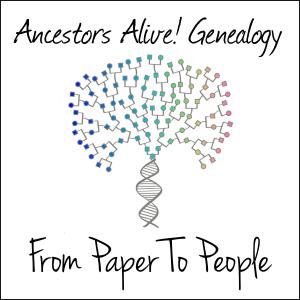 Promo - An Interview with Michael W Twitty
February 09, 2021
I cannot believe my sheer luck in getting the opportunity to interview Michael W Twitty! Well, luck and a year of trying. The man is BUSY.
In 2017, Michael published a watershed book called The Cooking Gene. It's an amazing work of research - into folklore, into genealogy, into history, and deeper into his career of choice, Southern foodways and their connection to Africa. This is a sneeky peek into the nature of our conversation, which was almost two hours long and which I am editing into two separate episodes.
Enjoy this preview of who Michael is and what's on his mind, then buy his book at his blog, afroculinaria.com.
You can join my Facebook group by visiting this page for the link.
Please follow my YouTube channel here - I will be doing more videos face to face, and perhaps even some live, with chat and everything!
Please rate and review the podcast on your podcast provider, at https://apple.co/2MLZW4H, or at facebook.com/AncestorsAliveGenealogy.
If you want to be on the podcast from ANYWHERE IN THE WORLD using the Zoom platform and a good mic and earphones (how about that Family Cookbook series??), you can contact me at https://bit.ly/2Kxb6rm.
Stop by the website at ancestorsalivegenealogy.com, IG @fppppodcast and Twitter @fpppppodcast
Sponsor the podcast at patreon.com/AncestorsAlive for super-fantastic rewards, including SWAG for different levels of sponsorship.
Subscribe to the newsletter.
Check out my Zazzle shop at zazzle.com/store/fppppodcast for the aforementioned swag.
Subscribe: RSS | Acast | Apple Podcasts | iHeartRADIO | Listen Notes | Soundcloud | Spotify | Spreaker| Stitcher | YouTube| TuneIn | Deezer | Audible
8Y7HqytIMQOveByNMAoo
---
Download Episode