From Paper To People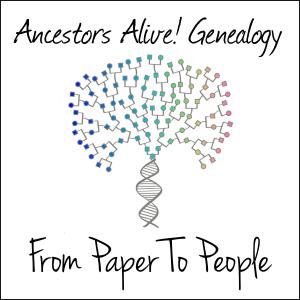 Your Family and the WWII Homefront - Audience Participation Time!
December 15, 2020
Twitter bots attacked my account and I can't get in, so I have a new one - fppppodcast. Yeah, I reported a fascist and BAM! So, THAT happened.
Otherwise, I want all of 2021 to be audience participation time. Please join me with your family stories about life on the homefront during World War II. No matter where you're from, I want to hear how your family dealt with radical life changes, deprivation, and even loss of family members - we need to learn from their strength and sacrifice in this, our time of trial, the COVID-19 pandemic. Listen in for how to participate. I'm excited to start to work on relating our family histories to present-day challenges.
You can join my Discord server and Facebook group by visiting this page for links.
Please follow my YouTube channel here - I will be doing more videos face to face, and perhaps even some live, with chat and everything!
Please rate and review the podcast on your podcast provider, at https://apple.co/2MLZW4H, or at facebook.com/AncestorsAliveGenealogy.
If you want to be on the podcast from ANYWHERE IN THE WORLD using the Zoom platform and a good mic and earphones (how about that Family Cookbook series??), you can contact me at https://bit.ly/2Kxb6rm.
Stop by the website at ancestorsalivegenealogy.com, IG @fppppodcast and Twitter @fpppppodcast
Sponsor the podcast at patreon.com/AncestorsAlive for super-fantastic rewards, including SWAG for different levels of sponsorship.
Subscribe to the newsletter.
Check out my Zazzle shop at zazzle.com/store/fppppodcast for the aforementioned swag.
Subscribe: RSS | Acast | Apple Podcasts | iHeartRADIO | Listen Notes | Soundcloud | Spotify | Spreaker| Stitcher | YouTube| TuneIn | Deezer | Audible
---
Download Episode