From Paper To People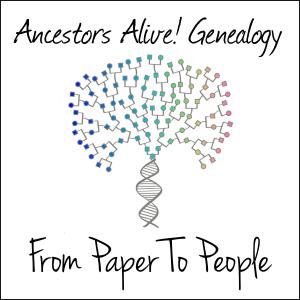 The Family Cookbook - Keep it Sweet for COVID
March 26, 2020
Are your kids bored with homeschooling yet? How about some good, old-fashioned Home Ec! Were you required to take Home Economics in order to graduate? I may be dating myself, but I was. We had to learn how to cook, and one of the best lessons was making candy. My mom had it even better - she grew up in a household where making candy was a part of the family's culinary tradition. Some of these recipes go back to my great-grandmother, at least one goes to my grandmother's friend Mrs. Tully, and others are ones my grandmother used and then passed down to my mom. The best thing about those last ones are the crummy high-school typing on the cards - my mom was learning as she went! So give these recipes a try with your kids. Fill them full of sugar. Then, make them run on the treadmill so they don't knock over all of your furniture. They'll learn something, you'll have a project to complete together, and homeschooling won't be just books and exercises on the computer. Take care, pumpkins! Wash your hands!
Please rate and review the podcast on your podcast provider, at https://apple.co/2MLZW4H, at facebook.com/AncestorsAliveGenealogy, or at Thumbtack.com.
Hire me for American genealogical research, teaching, and forensic genealogy at ancestorsalivegenealogy.com. Only $50/hr, with a free consultation!
If you want to be on the podcast from ANYWHERE IN THE WORLD using the Zoom platform and a good mic and earphones (how about that Family Cookbook series??), you can contact me at https://bit.ly/2Kxb6rm.
Stop by the website at ancestorsalivegenealogy.com, IG @ancestorsalivegenealogy and Twitter @ancestorsalive
Sponsor the podcast at patreon.com/AncestorsAlive for super-fantastic rewards, including SWAG for different levels of sponsorship.
Subscribe to the YouTube channel at https://bit.ly/2lmhYha and the newsletter at paper.li/AncestorsAlive/1557599531.
Check out my Zazzle shop at zazzle.com/store/fppppodcast for the aforementioned swag.
Subscribe: RSS | Acast | Apple Podcasts | iHeartRADIO | Listen Notes | Soundcloud | Spotify | Spreaker | Stitcher | YouTube | TuneIn | Deezer
---
Download Episode