From Paper To People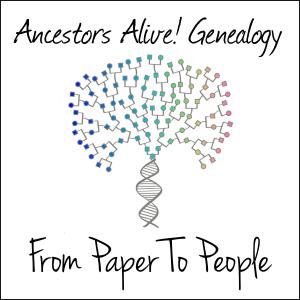 The Family Cookbook - The USCIS Rule and the Post-Thanksgiving Recipes
December 06, 2019
First, we welcome a new Patreon patron, Linda Sparks, and announce that the podcast is now available on Deezer! And of course, this episode is about food and carrying current or new traditions forward for future generations, but first, we have some business to take care of. Did you know that the Federal agency in charge of immigration records here in the United States is proposing a rule that would increase document search and delivery fees by up to 492%? Yeah, I was pretty horrified too. Fortunately, the rule proposal process includes a public comment period. That period only lasts through December 16, 2019, so we need to get on our bikes and ride, pumpkins! I'll discuss that briefly, provide resources for reading the rule and commenting, and then we'll talk turkey. And andouille cornbread dressing. And scallion mashed potatoes, orange-glazed sweet potatoes, white wine gravy, and pumpkin pie. So yeah, this is a well-rounded episode, I'd say.
Please rate and review the podcast on your podcast provider, at https://apple.co/2MLZW4H, at facebook.com/AncestorsAliveGenealogy, or at Thumbtack.com.
If you want to be on the podcast from ANYWHERE IN THE WORLD using the Zoom platform and a good mic and earphones (how about that Family Cookbook series??), you can contact me at https://bit.ly/2Kxb6rm.
Stop by the website at ancestorsalivegenealogy.com, IG @ancestorsalivegenealogy and Twitter @ancestorsalive
Sponsor the podcast at patreon.com/AncestorsAlive for super-fantastic rewards, including SWAG for different levels of sponsorship.
Subscribe to the YouTube channel at https://bit.ly/2lmhYha and the newsletter at paper.li/AncestorsAlive/1557599531.
Check out my Zazzle shop at zazzle.com/store/fppppodcast for the aforementioned swag.
Subscribe: RSS | Acast | Apple Podcasts | iHeartRADIO | Listen Notes | Soundcloud | Spotify | Spreaker | Stitcher | YouTube | TuneIn | Deezer
---
Download Episode