Learn English Through Listening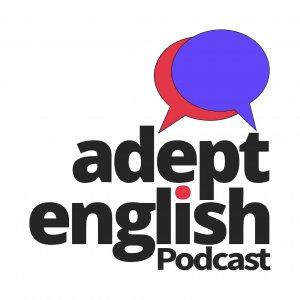 Amazing English Lessons-The NHS Ep 555
July 14, 2022
It's hard to stay motivated when learning English. Adept English is here to help you learn by making English interesting,  not boring. In this English listening practice lesson, we talk about  one of the many things that makes the UK different from much of the  world. The National Health Service, anyone in the UK, would call it the  NHS. A system of health care that is free at the point of access for  everyone in the UK. Sounds amazing, right? Who wouldn't want free  healthcare?
English Listening Practice Session-The UK National Health Service 2022
✔Lesson transcript: https://adeptenglish.com/lessons/english-listening-practice-nhs-2022/
Does that sound like the start of a boring English  lesson? I hope not. That sounds like something you would listen to just  because it's interesting, right? We know the more interesting the  lesson, the more you will learn. Traditional English lessons are  notoriously boring, difficult to keep your eyes open boring! You won't  find that here with us. Interesting is as important as our great English  language content. If you want to learn more and have fun doing it,  subscribe to us and start listening now!
With the NHS, it's not quite that simple. The UK spends more on the NHS than defence, education, transport, police, housing, environment,  industry and agriculture. The NHS offers world leading care in some of  its services, but in many, the real world experience is not world class.  Even simple things are hard to get solved, and it can be a fight to get  diagnosed and treated in the NHS in 2022.
Although this approach  to national healthcare is much cheaper than most systems. It's not  cheap. It costs the UK an eye watering amount of taxpayer's money every year. In 2007, the UK government's annual spend was £587 billion pounds, and £111 billion of that, around 20% was on the NHS. More recently, in 2021, the UK government's annual spend was just over £1 trillion pounds, and nearly 20% of that was just on the NHS.
Learn more about our courses here: https://adeptenglish.com/language-courses/
Adept English is here to help with FREE English lessons and language  courses that are unique, modern and deliver results. You can learn to  speak English quickly using our specialised brain training. We get  straight to the point of how you should learn to speak English. We teach  you in a fun and simple way that delivers results. If you want to learn  to speak English, our approach to learning through listening will improve your English fluency.  
---
Download Episode