Learn English Through Listening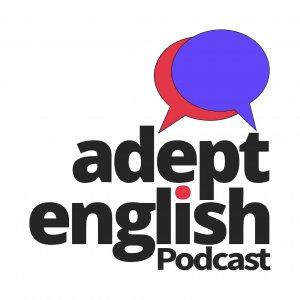 Hello 2022 Wave Goodbye To 2021 Try To Forget 2020 English Listening Practice Numbers Ep 499
December 30, 2021
This is an English lesson where you get to practice listening to Numbers. Today we say hello to 2022, and we wave goodbye to 2021,  and try to forget 2020. Talking about numbers naturally in a new  language is always tricky, so today we will help explain how we use  numbers in everyday English conversations.
Every Adept English Podcast You Listen To Will Increase Your English Fluency
✔Lesson transcript: https://adeptenglish.com/lessons/english-listening-practice-hello-2022-goodbye-2021/
Let me give you an example. "Adept English has had an exceptional year in 2021, we now regularly have five hundred thousand listeners every month." (500,000). Now someone else might say "2021 was  an exceptional year for Adept English, we now have over half a million listeners every month!"
Those are real numbers. It really has been an exceptional year for  us! The point is, you say numbers differently when you talk about money,  statistics, phone numbers, people's ages and so on. So you need to hear  numbers being used in lots of different scenarios to understand others  talking about numbers, and of course, for you to sound natural when you  talk about numbers.
Adept English has lots of English lessons that will help you learn to speak English and understand English through listening. Whether you want to work in an English-speaking country or get ready for a specific test, the material on our site will make it easier for you to listen, imitate and speak English fluently.
Learn more about our courses here: https://adeptenglish.com/language-courses/
Adept English is here to help with FREE English lessons and language  courses that are unique, modern and deliver results. You can learn to  speak English quickly using our specialised brain training. We get  straight to the point of how you should learn to speak English. We teach  you in a fun and simple way that delivers results. If you want to learn  to speak English, our approach to learning through listening will improve your English fluency.  
---
Download Episode