Learn English Through Listening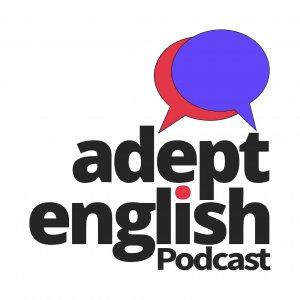 How About Some Common English Words At Christmas? Ep 497
December 23, 2021
Looking to improve your language skills this holiday season? Check out this curated list of common English words and phrases that we'll prove useful during the holidays. In this English learning podcast, we cover festive vocabulary and common English phrases used at this time of year.
A Christmas List of Really Useful Common English Words
✔Lesson transcript: https://adeptenglish.com/lessons/common-english-words-christmas-vocabulary/
Christmas is upon us, and you know what that means: time to brush up on your vocabulary. I'm here to help with a list of common English words found in everyday conversations in most English-speaking countries at this time of year.
Regardless of your religious beliefs, one of the most exciting times of the year is Christmas. For many, it's a time when loved ones come together to celebrate and spend time with each other. Enjoying different types of delicious food, having fun with games and presents, and exchanging gifts is what many think about when they think of Christmas.
And so this is Christmas…what have you done?
  ⭐ John Lennon
Whether you want to impress your friends while you hang out over this festive season or want to create magic in your workplace through some unique corporate events, you will surely need a few suitable English words in hand!
Learn more about our courses here: https://adeptenglish.com/language-courses/
Adept English is here to help with FREE English lessons and language courses that are unique, modern and deliver results. You can learn to speak English quickly using our specialised brain training. We get straight to the point of how you should learn to speak English. We teach you in a fun and simple way that delivers results. If you want to learn to speak English, our approach to learning through listening will improve your English fluency.
---
Download Episode