Learn English Through Listening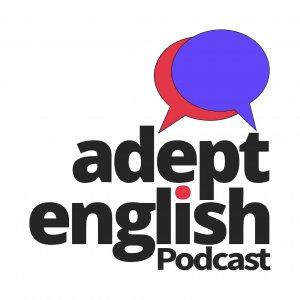 Learn English Grammar As We Explain Uncountable Nouns Ep 448
July 05, 2021
English Learn Grammar - Uncountable Nouns ✔Lesson transcript: https://adeptenglish.com/lessons/english-learn-grammar-uncountable-nouns/
English grammar is far more complicated than it needs to be. The English language has collected a lot of anachronistic language rules, so many that over time the language regularly breaks its own English grammar rules. Or as we like to say, there are some exceptions to the rule, begging the question, why have rules if you don't follow them!
Anachronistic is a word I haven't used in a while, it means that something is out of its time. You might see a room full of modern furniture and on its own amongst the modern furniture you might see a piece of furniture that is out of place, old-fashioned maybe. Well, that's a good analogy for some English grammar rules and the English language!
I honestly expected to put together a quick and thorough lesson on uncountable-nouns in no time. However, it was like a can of worms, as soon as I took the lid off the topic it went everywhere, and as often happens with English grammar I remembered all the "Exceptions to the rules" that I, as a native English speaker, have automatically learned, but as a new language learner they might catch you out.
So this English lesson was longer and more complicated than I expected, but I hope I have put together a comprehensive explanation of English uncountable nouns in this English podcast lesson. Listen to the podcast several times to make sure you catch all the exceptions.Learn more about our courses here: https://adeptenglish.com/language-courses/
Adept English is here to help with FREE English lessons and language courses that are unique, modern and deliver results. You can learn to speak English quickly using our specialised brain training. We get straight to the point of how you should learn to speak English. We teach you in a fun and simple way that delivers results. If you want to learn to speak English, our approach to learning through listening will improve your English fluency.
---
Download Episode