The Ad Watchers
How is Direct Selling Advertising Different?
September 14, 2022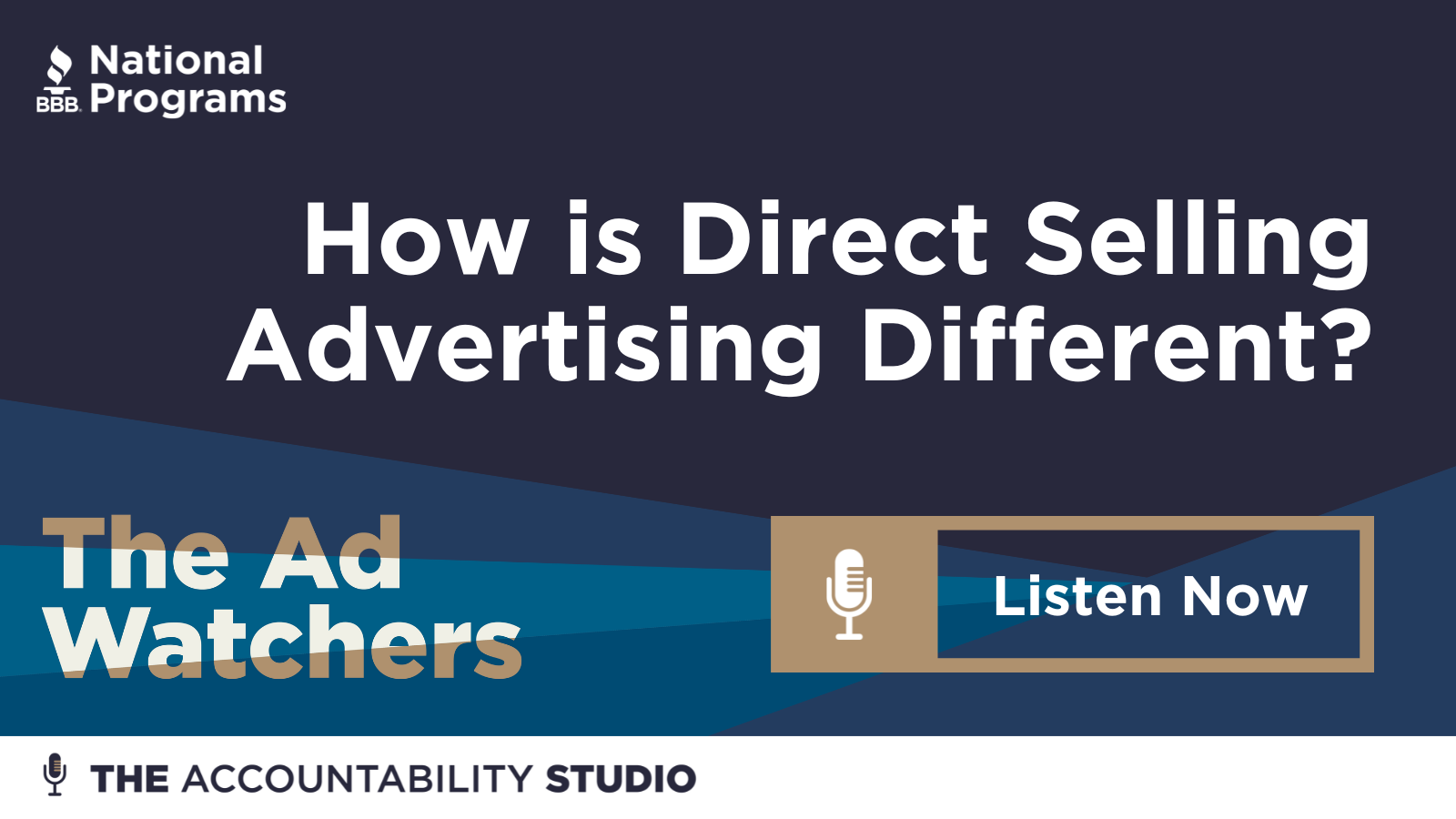 For years, the direct selling industry carried a stigma of frauds and pyramid schemes, but in 2019, the Direct Selling Association decided to take control of its reputation. They enlisted the help of BBB National Programs to develop a self-regulatory program. From this partnership came the Direct Selling Self-Regulatory Council (DSSRC).
In this episode of Ad Watchers, hosts Eric and Annie are joined by the Vice President of the DSSRC, Peter Marinello. Peter shares with listeners how the DSSRC has worked to support the direct selling industry. Listen now to understand self-regulation's impact on the market and what to expect during a direct selling self-regulatory case.
For more information about this episode, read the show notes here. 
---
Download Episode