The Ad Watchers
How Should You Present Scientific Evidence to Support Your Ad Claims?
July 27, 2022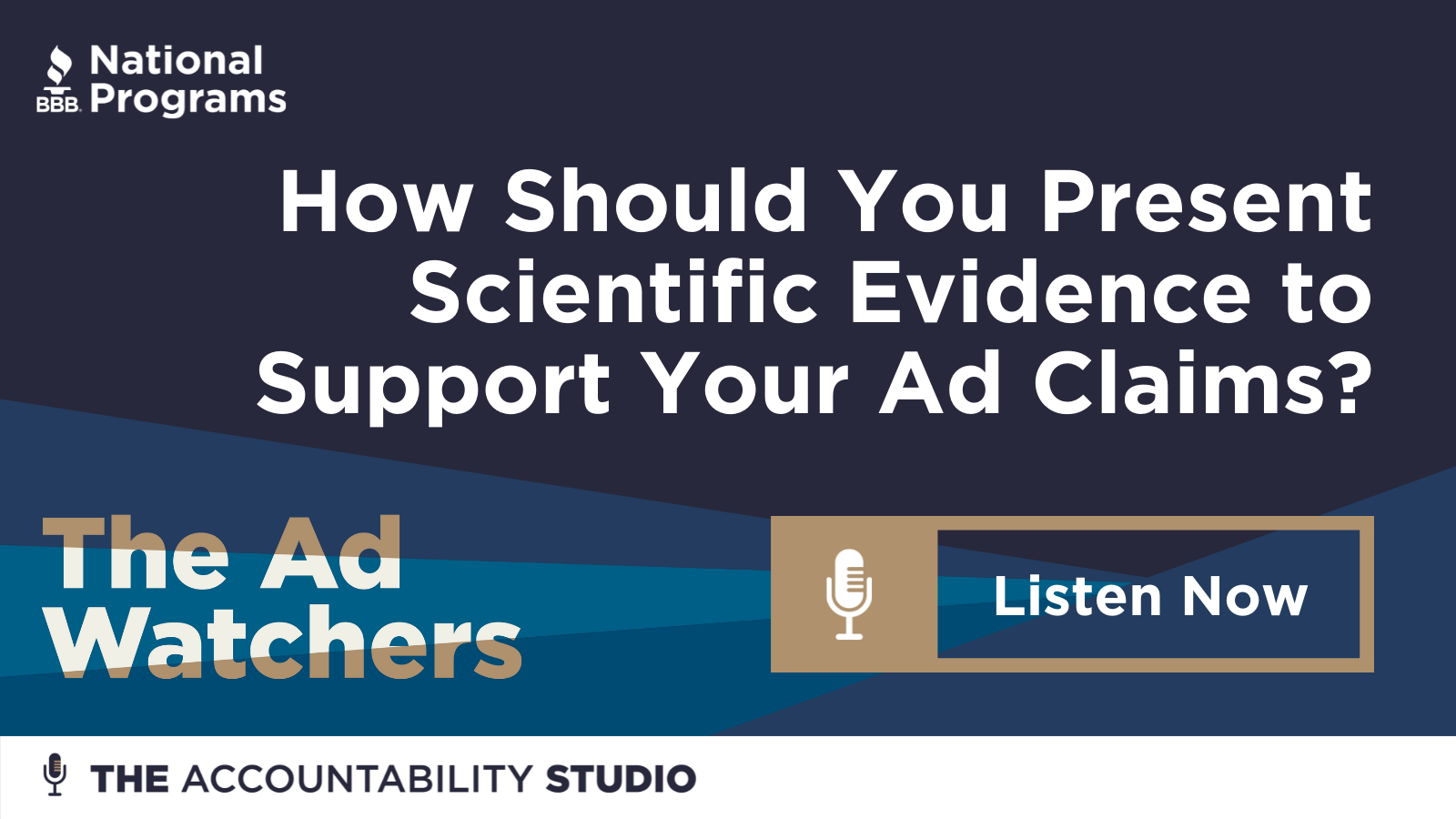 Understanding how to present scientific evidence in a substantiation case can be difficult, especially when the data is complex or no industry standard exists.
In this episode of Ad Watchers, the hosts discuss a complex topic: how should marketers put scientific data to use? They answer this question by diving into different types of scientific evidence and which types of claims they support most effectively. For instance, they provide insight into when to bring forward an expert witness and the supplementary evidence needed to support their opinion. Statistician Tom Rosholt also joins them to share an analyst's approach to presenting unbiased and reliable data. Listen now to learn what to expect when presenting a case at NAD.
For more information about this episode, read the show notes here.
---
Download Episode