Breaking Barriers, Building a Hire Ground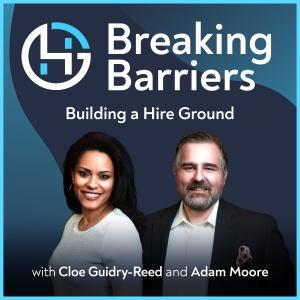 The New SEC Reporting Standard for ESG
October 04, 2022
Environmental, Social, and Governance or ESG is a set of criteria used to determine if a company has sustainable business practices and actively cultivates a culture around sustainability. The ESG certificate allows investors to know if the company they're putting money into is also considering Mother Nature in every project or business-related decision they make. Making sure each ESG company is graded according to standards is critical because some companies are only ESG on paper.
In this episode, we share our thoughts on ESG and why it's essential to have a standardized reporting system that objectively evaluates a company's ESG rating. We discuss what ESG and supplier diversity have in common. We explain how some companies are only ESG because they have an ESG program and not because they have sustainable practices. We also describe why California is always a step ahead in ESG, and the opportunities companies and investors have by becoming ESG-certified.
"We should be looking at our planet, our children, and appreciating assets for our future by investing in it." - Cloe Guidry-Reed
This week on Breaking Barriers:
●     The importance of standardization in reporting
●     How supplier diversity relates to ESG
●     How some "green" companies are only green because they have an ESG program
●     The dangers of overstating ESG complacence
●     Why California is a leader in the ESG revolution
●     What it means to have standards in investing in ESG companies
●     Taking advantage of the opportunities ESG programs present
This podcast is brought to you by Hire Ground
Hire Ground is a technology company whose mission is to bridge the wealth gap through access to procurement opportunities. Hire Ground is making the enterprise ecosystem more viable, profitable, and competitive by clearing the path for minority-led, women-led, LGBT-led, and veteran-led small businesses to contribute to the global economy as suppliers to enterprise organizations.
For more information on getting started, please visit us @ hireground.io today!
If you enjoyed this episode, please subscribe and leave a review wherever you get your podcasts.
Apple Podcasts | TuneIn | GooglePlay | Stitcher | Spotify
Be sure to share your favorite episodes on social media and join us on Facebook, Twitter, and LinkedIn.
---
Download Episode