Checkable Health Podcast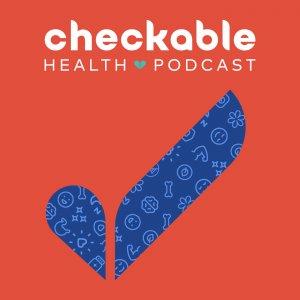 EP24 Obesity Is a Chronic Disease, Part 1
October 06, 2022
According to the Center for Disease Control and Prevention, obesity affects an estimated 41.9% of adults in the United States. In fact, obesity-related conditions are among the leading causes of preventable, premature death. Obesity is not a condition. It is a complex disease that requires more attention and less stigma.
On this first episode of our two-part series, Patty Post of Checkable Health chatted with Physician's Assistant Cody Baxter to share his experience treating obese patients at a family medical clinic. While working with adults, PA Baxter found patterns that harm their progress, including sleeping behaviors and mental health issues.
"As the saying goes, 'you can't outrun the fork,' and obesity is a chronic disease that cannot be treated with a simple diet or exercise," said Baxter. That is why it is so important to address each patient's needs individually and look at their lifestyle and medical history to help them craft a plan for long-term success.
This Checkable Health podcast is a must-listen for everyone, as obesity affects many lives in the US. Tune in to get actionable advice on starting a weight loss journey that will change your life or someone close to you.
Topics discussed in this episode:
Cody Baxter shares how he started his specialty in weight loss management

How Cody processes new patients to come up with a plan

Chronic vs. acute obesity

What factors contributes to obesity

Sleep hygiene and what it means

Does Cody recommend taking melatonin for sleep?

Defining obesity

The interconnectivity of obesity and mental health

Cody's strategy to treat obesity in patients

Exercise and weight loss

Recommendations for those without access to a weight loss practitioner
Check out our other podcasts selection for valuable info on health, wellness, and more. 
Connect with Checkable Health:
Connect with Patty Post:
Checkable Health is revolutionizing healthcare with fast and accurate at-home test kits, telehealth services, and a line of wellness supplements designed to keep you feeling your best while saving valuable time and money.
At the forefront of home healthcare, Checkable is developing the first FDA-approved at-home strep test. Paired with a proprietary digital telemedicine platform to instantly connect consumers with healthcare professionals, you can skip the doctor's office and start treatment fast, right from the comforts of your home.
Along with the at-home strep test, Checkable offers an array of wellness supplements and a multitude of resources, including podcasts and blogs, to help keep consumers in the know about different aspects of their health from top to bottom. And with more home tests coming soon, Checkable puts treatment options at your fingertips, so you can focus on getting better. Visit checkablehealth.com for more info.

---
Download Episode