The Property Renovation Podcast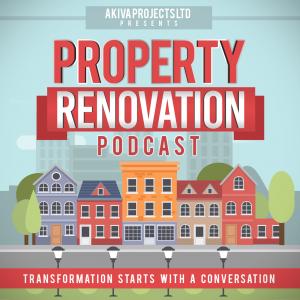 98 - Some little things to expect when renovating your home
May 14, 2019
If you are planning to renovate this year and its your first time that's great and it's exciting but there may be things you haven't thought about so reduce the risk of disappointment James spends time talking to you about some little things to consider and expect to happen during your renovation.

Renovating your home should be an enjoyable experience and by listening to this short episode helps make that happen.

Best of luck renovating!

Sorry for the late publishing of this episode, or first one EVER! We had some glitches with our hosting platform.
COMPETITION TIME! TO WIN £100/$100 IN VOUCHERS!!

To celebrate the run up to our 100th Episode, we are ask you to leave us a review in iTunes, Spotify or your podcast app of choice, take a screen shot then direct message us on instagram @propertyrenovationpodcast 

One lucky winner will win £100/$100 worth of amazon or screwfix vouchers. 

Competition closes 26th May 2019. 

Good luck!
We love pumping out new content every week to help homeowners across the world discovery more about the industry which in turn save them money and time on their project and we love speaking up for the great trades and professional in the industry that do a great job every day!
If you would like to support what we are doing, buy us a coffee :)
Are you are homeowner who wants to feature on the podcast?
Book a discovery call with us
Free Stuff
Get your free download to achieving the perfect renovation
Book a consultation to discuss your project
Watch us
Advertise with us