The Round Six Podcast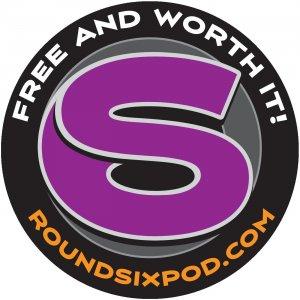 Paint in the 'Blood: Kenny Youngblood
July 05, 2019
"THE PRINCIPLES OF ART DON'T CHANGE."
On episode sixty-six, we're joined by the legendary Kenny Youngblood. An automotive artist of the highest order, his early start in the funny car lettering field is where most will know him from. A man whose professional career has been spent around and working with legendary names like John Buttera and Don Kirby, the stories are practically endless.

The Gearheads are joined by Round Six's fourth man, Carson, and his interaction as a young kid with Kenny led to a long career in the industry. Kenny was cool enough to give a kid some lessons, and inspired him to take up the brush. A life-lesson in that example for anyone who sees the spark in the next generation to be sure. Please go and do likewise! Carson went from being a kid hiding in a corner watching, to becoming a skilled sign painter.
THINGS COVERED IN THIS EPISODE:


Kenny's influence on one of Round Six's own, Carson
– Painting cars at Don Kirby's Custom Paint
– Carson hanging around as a kid
– The Barry Setzer Vega
– From Medical School to sign painting


Early art influences
– Learning as a kid from his artist Mother


Hand drawing blueprints


Early racing efforts with an injected Hemi-powered dragster


Tom Kelly's busy schedule provides an early break for Kenny


Creating isometric projection drawings
– The "Fudge-O-etric" drawing


Early Buttera cars


The Bank of Ameri-Car


Learning to letter race cars


Kenny's business advice: "Raise your prices"


Passing work to the guys coming up


How to grow your business as an artist


The move from hand-painted to digital and vinyl
– "I've had things blow up on the burnout!"


The golden age of great-looking race cars


The Youngblood-style grilles and headlights
– The afro pick headlight technique


"I could always tell how good an idea was by how often it was stolen"


Early funny car names


Nostalgia funny cars


Pouncing with Butcher paper


Carson and Kenny's paths cross once more at Hot Wheels


Making the shift from painting on cars to painting cars on canvas


Motorsport Fine Art


The dawn of the age of motorsport collectibles


The Lions Drag Strip Museum