Stolendroids Podcast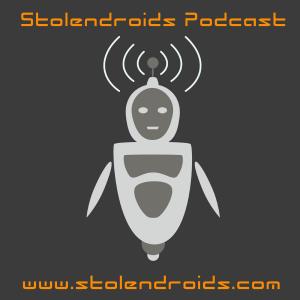 Latest Episodes

April 02, 2018
Thank You. Thank you for listening into The Stolendroids Podcast week after week for the past seven years.  Your support has meant the world to us and we've strived to always do our very best for you.  Episode 364 is the last episode of The Stolendroi...

March 27, 2018
Zuke's Favorite: The Wes Anderson Genre - Schmidty's Favorite: Take On Me (Floppotron) - Zohner's Favorite: Behind the scenes at Disneyland

March 20, 2018
  - So the studies are in and, surprise surprise, it turns out the video games to not make you a crazy murder-happy sociopath!  I know it's hard to understand, but it turns out that this study has been done before . . . repeatedly.  What does,

March 13, 2018
  - It's funny how a state that has an anthropomorphic set of male genitals as a mascot for a local college feels that they have the moral high ground when it comes to porn.  No, seriously look it up; if you want to look at porn in Rhode Island,

March 06, 2018
Hey, do you know what happens when Zuke reads a lot of words, but never hears them out loud?  He can't pronounce them.  So words like applique, chipotle, and banal come out VERY different than they should. - In actual news,

February 27, 2018
We've got news from the Mobile World Congress and Nokia has got some cool stuff for us!  Yeah, I know: we're surprised too! - Apple, meanwhile, can't seem to sell enough of the iPhone X to really make it last and Samsung might be holding back on featu...