Seek The Joy Podcast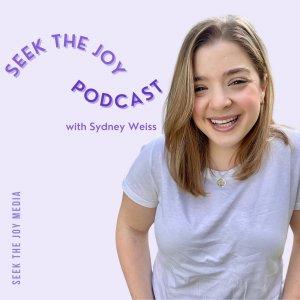 *BEST OF EPISODE* Meghan Watson on Choosing Rest and Its Connection to Self-Trust and Boundaries
November 02, 2021
Meghan Watson, Registered Psychotherapist and the founder and owner of Bloom Psychology & Wellness, a therapy practice based in Toronto joins Sydney for a conversation on choosing our rest, and its connection to self-trust and cultivating greater boundaries.

This episode originally aired on June 8, 2021, and we can't wait to share it with you again! 

We dive into why we often struggle with allowing ourselves to rest and practice self-care that serves us, how we can begin to develop greater self-trust and why it's sometimes difficult to maintain, the connection between boundaries and rest, and why boundaries are so important. Plus, Meghan shares her top tips for setting good boundaries with yourself, your rest, and self-care, how we can continue to nurture ourselves while maintaining our connections, and how greater rest leads to greater joy. Trust us when we say if there's any episode that you listen to this year, it's definitely this one. 

To connect with Meghan visit her website www.watson-psychotherapy.com and on Instagram @thrive_withmeg Facebook here

Links & Sponsors: 

Thank you to today's sponsor, Better Help. We want you to be able to live a happier, more joyful, and ease filled life, and I'm excited to share that as a listener of Seek The Joy Podcast, you will you get 10% off your first month by going to betterhelp.com/seekthejoy. 

Seek The Joy MERCH is here! Check out our fav new designs here  

Subscribe to our Newsletter! seekthejoypodcast.com/subscribe. You won't regret it.

 
---
Download Episode