Ministry Leaders Anonymous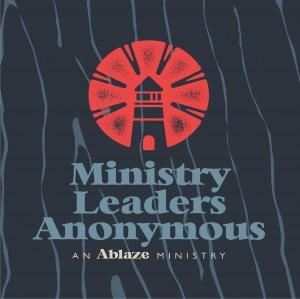 Cast a Smaller Net
November 19, 2020
The Great Commission can be daunting. We know that we are called to make disciples of all people and often cast our nets so wide to catch them all that it doesn't catch many. It's not working. Chris and Matt talk through aiming our shots a little better with the hopes of fulfilling the Great Commission one person at a time.
Follow MLA on Twitter (https://twitter.com/nxtlvlmin)
Join the Discussion on Facebook (https://www.facebook.com/groups/mlapodcast/)
Ministry Leaders Anonymous is a production of Ablaze Ministries (ablaze.us)
Support MLA on Patreon (https://www.patreon.com/mlapodcast/)
Hosts: Chris Bartlett and Matt Rice
Producer/Editor: Taylor Schroll(ForteCatholic.com)
Thanks to ALOB (http://a-lob.com/) for letting us use his song, Strong God (https://itunes.apple.com/us/album/strong-god/1291068295?i=1291068305), from the album No Match for Love (https://itunes.apple.com/us/album/no-match-for-love/1291068295)!
Email us your thoughts! mlapodcast@ablaze.us (mailto:mlapodcast@ablaze.us)
---
Download Episode