Linux Game Cast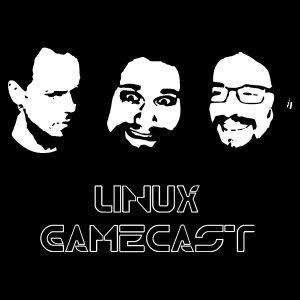 Latest Episodes

February 26, 2023
DOTA 2 banhammers 40K accounts! Overclocking AMD GPUs on Linux with LACT, 3D printed gamepads, and poking Steam LAN transfer for fun.

February 19, 2023
Celebrating 10 years of Steam on Linux! Natural Selection 2 developers call it quits, AMD open-sources FSR 2.2, Ludum Dare staff picks, and Team Fortress 2 gets a holiday-sized update in 2023. All thi

February 12, 2023
GODOT goes mobile! Framework enters the Steam Deck business, Next Fest is bringing back game demos, and TheForceEngine gets a Linux button.

February 05, 2023
Valve wants you to buy more DLC! AMD is undershipping chips, PikaOS fuses Nobara with Ubuntu, Proton 7.0-6 fixes the Ubisoft launcher, and Hi-Fi Rush gets Steam Deck verified.

January 29, 2023
Finding out what's it like working at Valve, Freedroid comes to Steam, WINE 8.0 completes the PE conversion, Intel is working on a mystery Arc, open-source LOL, and Google unlocks the Stadia controlle

January 22, 2023
Ubisoft enables Steam Deck support for the Division 2! 3DFX support is noped from the kernel, indie Smash Bros with Farlanders, an asset store for GODOT, and game packing made easy with GameImage.

January 15, 2023
GOG disconnects from Steam! Team Fortress 2 leaks all over the place, Google enables Bluetooth on Stadia controllers, GitHub removes Mortal Kombat II source code, and hipster-pixel platforming in Lisp

January 08, 2023
Valve is working on HDR support for Proton! Fallout 2 goes 3D, Alienware tries to one-up the Steam Controller, and FreeCol hits 1.0!

January 01, 2023
The best Steam games of 2022! Mortal Kombat 2 source leaks, GPU sales hit 20-year low, Steam Deck exclusives, and crashing into planets at 30 FPS. All this, plus your hate mail!

December 27, 2022
Intel breaks up the graphics group, Atari halts VCS production, GE-Proton gets hairy, Steam Deck OS 3.4 tears things up, and Pedro plays with an Alpakka.