Linux Game Cast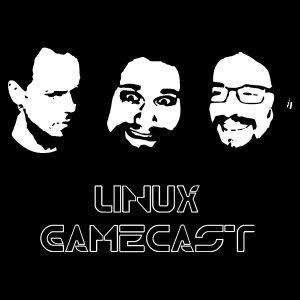 Latest Episodes

September 17, 2023
Unity announces a revolutionary way to extract revenue from developers! Steam celebrates its birthday with memes, gamescope adds support for Reshade

September 10, 2023
Gaming with Steam on ARM, AMD brings Overdrive to Linux, the Neo Flip goes full-clamshell, ray tracing Amnesia: The Dark Descent, and Wayland is the future of Linux gaming.

September 03, 2023
Steam Link adds support for 4K streaming, NVIDIA runs afoul of kernel maintainers, an official Nexus Mods App for Linux, and porting Legacy of Kain: Soul Reaver to the PC.

August 27, 2023
Getting Fedora on Deck with Bazzite, raytraced headcrabs with Half-Life 2 RTX, AMD launches the 7800 XT, GPUVis lands in mesa

August 20, 2023
4K Remote Play comes to Steam! Dwarf Fortress (2022) Linux beta, RIP gaming Chromebooks, Lenovo Legion handheld has chucks...

August 13, 2023
Valve runs out of refurbished Steam Decks! Rewriting Wipeout from leaked code, id Software open-sources Quake 2 Bethmastered, and playing Overwatch 2 on Linux with Proton.

August 06, 2023
Linux overtakes Mac on Steam! AMD RX 7800 XT details leak, Lenovo has a Steam Deck competitor, Valve closes their merch shop, and Microsoft begins selling official replacements parts for Xbox controll

July 30, 2023
The open-source Vulkan driver for NVIDIA is (almost) ready! Valve is headed to Gamescom, OpenMW gets a little foggy, and the ESRB wants to scan kids' faces to enforce game ratings.

July 23, 2023
BattleBit's new anti-cheat supports Linux! Steam Decks with easily replaceable batteries, what really happened between Dolphin EMU and Nintendo, Denuvo doesn't affect performance

July 16, 2023
The 50 most-played demos during Steam Next Fest! Why Linux sucks on the desktop, RIP 4060Ti reviews, 3D Civilization in the browser, and the disappearance of classic video games.