Linux Game Cast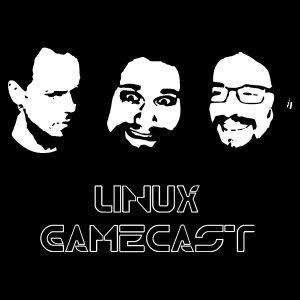 Latest Episodes

January 15, 2023
GOG disconnects from Steam! Team Fortress 2 leaks all over the place, Google enables Bluetooth on Stadia controllers, GitHub removes Mortal Kombat II source code, and hipster-pixel platforming in Lisp

January 08, 2023
Valve is working on HDR support for Proton! Fallout 2 goes 3D, Alienware tries to one-up the Steam Controller, and FreeCol hits 1.0!

January 01, 2023
The best Steam games of 2022! Mortal Kombat 2 source leaks, GPU sales hit 20-year low, Steam Deck exclusives, and crashing into planets at 30 FPS. All this, plus your hate mail!

December 27, 2022
Intel breaks up the graphics group, Atari halts VCS production, GE-Proton gets hairy, Steam Deck OS 3.4 tears things up, and Pedro plays with an Alpakka.

December 18, 2022
Valve answers questions about the future of Steam Deck, VKD3D gets a Vulkan performance bump, NVIDIA 4050 Ti rumours, home-brew cloud-gaming with qwantify, and Epic pulls the plug on Unreal Tournament

December 11, 2022
Installing Linux on on the Playstation Classic, test driving a N64 Rocket League demake, RTX portals with Proton, and a new 2.5D fighting game with rollback netcode.

December 04, 2022
Get a Steam Deck per minute during The Game Awards! MESA adds support for RDNA 3, a 3D printable controller with a scroll wheel, openRGB vs Riots rootkit, and TF2 announces VScript.

November 27, 2022
Steam Autumn Sale picks, Dead by Daylight experiments with Easy Anti-Cheat on Linux, the GPU market takes a nosedive, open-source tabletop simulation, and Sega CD in a browser.

November 20, 2022
The Steam Autumn Sale is almost here! Rapid GPU-based asset loading with RTX IO, Direct3D 8 for DXVK, Stunt Rally 2.7 rocks, classic Microsoft Flight Simulators on Linux, and Candice DeBb's Tantalis

November 13, 2022
Steam Deck docks with active cooling! RGB puzzle puppers, Microsoft updates Xbox Cloud Gaming for Linux, boosty Nvidia beta drivers, and DXVK 2.0 eliminates shader compile stutter.