Ideas, energized.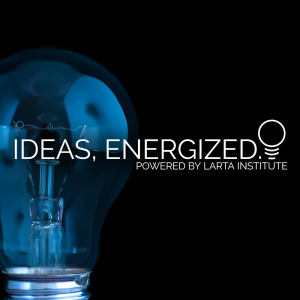 Deeper Dive: How Industry Leaders Are Supporting and Driving Innovation in Agriculture
February 01, 2021
Ideas, Energized: Deeper Dive Series
Presented by Larta and OCP North America
Hosted by Rodger Wasson of Farm to Table Talk
Featured Guests:
Kerry McNamara, CEO, OCP North America
Sara Boettiger, Head of Global Public Affairs, Science & Sustainability, Bayer
Deeper Dive is a monthly limited series that will focus on the innovators and issues that are redefining global agriculture. Larta Institute has assisted and transformed over 10,000 early-stage innovations, working with entrepreneurs to help them achieve measurable goals and access specialized expertise through a unique network of industry experts and award-winning commercialization programs.  Larta also hosts the annual Ag Innovation Showcase, bringing together innovators, investors, and industry leaders  to  address today's most pressing agriculture issues, and to develop tomorrow's solutions. Learn more by visiting Larta.org or Agshowcase.com, and don't forget to subscribe to Ideas, Energized for updates and new episodes.
---
Download Episode