It Aint Weak to Speak with Sam Webb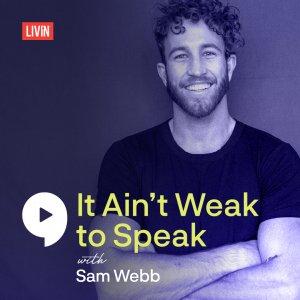 #30 Joe Williams Speaks On Culture, Connectedness and First Nation Practices
November 07, 2020
In this episode, Joe Williams opens up about his journey as an indigenous Australian walking in two worlds and how critical it is for first nations people to be grounded in the land. In his honest and open manner, Joe reflects on his struggles as a young man, his regrets as a father and why it took him 30 years to find who he was culturally, spiritually, mentally and emotionally.
Please rate and review the podcast if you enjoyed it. Much Love, SW.
For the full show notes and to learn more, head to www.livin.org
@livinorg @joewilliams__tew #itaintweaktospeak.
Join us on our Facebook Group www.facebook.com/groups/itaintweaktospeak/to share your story, breakthroughs, challenges, and to connect with other people to learn more about positive mental health.
---
Download Episode