It Ain't weak to Speak with Sam Webb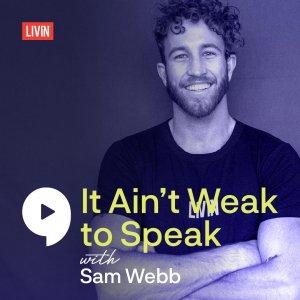 #25 Stop Chasing People & Cherish Those Who Are With You By Choice
October 04, 2020
How many of you are feeling like you're spending more time and effort on making a relationship work as opposed to what the other person is giving? Does it feel one sided? Do you feel like you are the one that is always doing the chasing? Well if you answered yes, you are not alone. In this episode of Webbs of Wisdom, I speak about some of my own lessons that I learnt early on and I share some takeaways that could help you, on why I stopped chasing people and how much better off my life has been, professionally, personally and romantically.Much Love, SW.
Please rate and review the podcast if you enjoyed it.
For the full show notes and to learn more, head to www.livin.org
@livinorg @samwebb #itaintweaktospeak.
Join us on our Facebook Group www.facebook.com/groups/itaintweaktospeak/to share your story, breakthroughs, challenges, and to connect with other people to learn more about positive mental health.
---
Download Episode