How To Make a Memory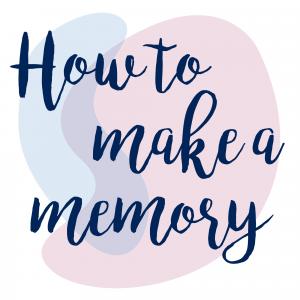 Latest Episodes

May 02, 2018
Episode 19 brings some much needed levity after last week's episode. Danielle works at Jen's local library and stops by to talk about a "How To" program that she recently coordinated. Eventually, the two devolve into giggles as they come to the realiza...

April 18, 2018
This episode is a bit heavier than most. This week, Jen's friend Jess joins her to talk about using the act of making as a way to cope with depression. They discuss the things that stand in their way when undertaking a new project and the challenges of...

April 04, 2018
In episode 17, Jen invites two fellow lady podcasters on to talk about making their show, Geekend Amazons. Jen also has a special announcement about the future of her show!

February 21, 2018
"Making things with your hands helps to leave your legacy behind for the people who love you."

December 13, 2017
Part two of our holiday series. How exactly do you create lasting traditions and memories for your children?