God Stuff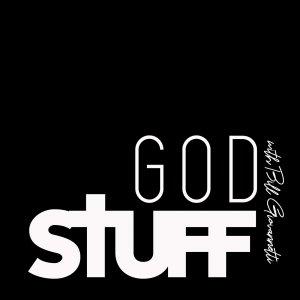 How To Handle A Tough Bible Verse (130)
October 25, 2022
In Episode 130, we talk about scriptures and how to interpret difficult verses. James 4:5 is a tough Bible verse to translate. But we'll walk through the process and give you some tips on how to handle difficult verses.
The context is everything. It is critical to read a part in context before trying to grasp it. This would imply never reading a single verse from the Bible. Always make an effort to read at least one paragraph. Furthermore, contextual reading seeks to understand Biblical passages in their wider literary, theological, and historical contexts.
Tune in now, and let's go bigger, better, and deeper!
If you enjoy this episode, please subscribe to the God Stuff Podcast, so you're always the first to know when a new episode is released.
Episode Timestamps:
Intro – [00:00]
Different Bible Translation – [04:25]
Translator and Interpreter – [08:09]
Grammatical Structure – [11:03]
Four Grammatical Possibilities – [12:22]
Clue #1: Compare Translation – [14:01]
Clue #2: Go to the Context – [15:44]
Divine Love – [20:42]
Outro – [22:54]
Biblical References:
James 4:5
James 4:4
Book References:
Alpha Christians: A Manifesto for Men
https://www.amazon.com./s?k=9781946654304&i=stripbooks&linkCode=qs
About Our Host:
Bill Giovannetti is the Senior Pastor at Pathway Church, Redding, California — an experienced senior pastor with a demonstrated history of working in the religious institutions' industry. He also teaches ministry-related college classes at Simpson University and the A. W. Tozer Theological Seminary. Bill has always had a passion to bring the deep things of God's word to the everyday people of God.
Resources:
Veritas School Online Theological School
https://www.veritasschool.life/
Connect with Bill Giovannetti:
● Visit the website: https://www.veritasschool.life/
● Subscribe to the podcast: https://maxgrace.com/category/podcasts/
● Follow Bill on Facebook: https://www.facebook.com/bill.giovannetti
● Follow Bill on Twitter: https://twitter.com/BillGiovannetti
● Follow Bill on Instagram: https://www.instagram.com/billgiovannetti/
Thanks for tuning in! Please don't forget to like, share, and subscribe!
---
Download Episode