God Stuff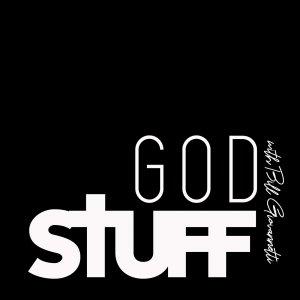 Seven Verses Proving the Deity of Christ (074)
September 28, 2021
7 Verses Proving the Deity of Christ
What do you think of Christ? Who is he? Who is he to you? Who is he in history? Who will he be in your everyday life? 
To know Christ is to know yourself in him. So I want to go over seven verses on the deity of Christ. So many people read the Bible they say, well, nowhere did Jesus ever claim to be God or the Bible doesn't really teach it. Well, yes, it does. 
If you care about your Christian faith, if you care about truth, if you care about Christianity, this episode is for you. 
So we're going to go over seven verses on the deity of Christ. 
Let's go bigger, better, and deeper ! 
If you enjoy this episode, please subscribe to the God Stuff podcast so you're always first to know when a new episode is released.
Episode Highlights:
Introduction

[0:00]

Isaiah 7:14

[0:19]

John 1:1

[3:08]

John 10:30

[8:18]

Philippians 2:6

[16:25 ]

Titus 2:13

[20:42]

2 Peter 1:1

[24:25]

Hebrews 1:8

[25:27]

Romans 9:5

[29:15]
Biblical References:
Isaiah 7-12
Isaiah 9:6
Isaiah 7:14
Matthew 1:21
Matthew 1:22
Matthew 1:23
John 1:1
John 10:30
Genesis 1:1
John 10:24
Philippians 2:6
Titus 2:13
Titus 2:11
Titus 2:12
2 Peter 1:1
Hebrews 1:8
Psalm 45
Romans 9:5 
About Our Host:
Bill Giovannetti is the Senior Pastor at Pathway Church, Redding, California — an experienced senior pastor with a demonstrated history of working in the religious institutions industry. He also teaches ministry related college classes at Simpson University and the A. W. Tozer Theological Seminary. Bill has always had a passion to bring the deep things of God's word to the everyday people of God.
Resources:
Connect with Bill Giovannetti:
Thanks for tuning in! Please don't forget to like, share, and subscribe!
---
Download Episode