Four Eyed Radio/Podcast Network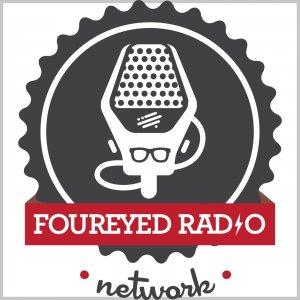 Latest Episodes

November 25, 2023
Eric is joined by Richy, also known as Richy923 of GeekStatus. Geek Status is all about "Own Your Passion", showcasing Power Rangers, Back to the Future, Ghostbusters, Star Wars, 80's, 90's and beyond

October 12, 2023
Ranger Command Power Hour Episode 220 Ranger Command Interview MMPR 106-111 with Melissa Flores Its time to Ranger Up with @trekkieb47 as he talks all things Power Rangers on the Four Eyed Radi

September 26, 2023
On this episode, Eric is joined by Chris Long (@clong83), Dr. Ben (@doctorbenMD), Five (@SentaiFive) and towards the end of the show, Ro (@RoliverQueen_) from the Comics Code UH-thority Podcast (@Comi

September 06, 2023
On this episode, Eric is joined by Josh (@LivingRangerKey) of Lightning Aftermath (@LightningFigPR), Josh (@KentuckyJAM) of the upcoming book "Morphinomenal: How the Power Rangers Conquered Earth", an

August 20, 2023
Ranger Command Power Hour Extra Episode 093 Ranger Command at Anime Central 2023 Its time to Ranger Up with your hosts as they talk all things Power Rangers on the Four Eyed Radio Network with RA

August 15, 2023
Peter and Mary Jane are getting married in a month (!!!) and they immediately have their new dynamic tested thanks to an underground society of lizard people living in the sewers!

August 08, 2023
Mary Jane tries to move past her traumatic disappearance and amnesia by, of course, getting a role in a stunt-heavy blockbuster!

August 02, 2023
In this episode, Eric interviews the writing and creative team behind Supermassive 2023, the sequel one shot crossover special with Radiant Black, Rogue Sun and The Dead Lucky.

August 01, 2023
Grab your late night pizzas and put on those Goblin gloves for one of the shows best outings!

July 31, 2023
Eric is once again joined by special guest co-hosts Tyler MC (@stormbreakerer), Ro (@RoliverQueen_) from the Comics Code UH-thority Podcast (@ComicsUhthority), Dr. Ben (@doctorbenMD), and Callum of th