Family Renewal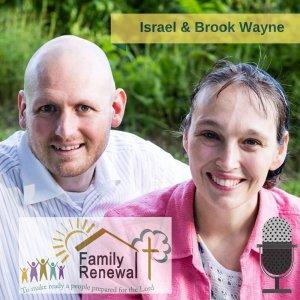 A Biblical Philosophy of Education – David Barrett
June 13, 2022
A Biblical Philosophy of Education – David Barrett
The Director of BWLC, David L. Barrett, has a B.A. degree in mathematics and an M.A. degree in family studies. He has worked in the educational field since 1985 as a homeschool father of seven and the leader of a local homeschool organization (The Montgomery Institute).
Since 1993 David has served as administrator and high school instructor at Covenant Academy, a private, Christian school that joins with the home in educating children to be the Christian Statesmen of tomorrow. He also serves as a Teaching Elder at Wellsprings Church and teaches at Bradford Christian College.
Biblical Worldview Learning Center: www.BiblicalView.com
Bradford Christian College: www.BradfordChristianCollege.com
Rocky Mountain Biblical Worldview Conference: https://biblicalworldviewconference.com
———————————————————————————————————-
To Learn more about Family Renewal, LLC visit www.FamilyRenewal.org
Other Links of Interest
Israel & Brook's blog

Israel's blog

Family Renewal Facebook Page

Israel Wayne's Facebook Author Page

Israel Wayne on Twitter

Israel Wayne on Instagram

Israel Wayne on MeWe

Israel Wayne on LinkedIn

Family Renewal YouTube Podcast
Israel Wayne's Books:
Questions God Asks: Unlocking the Wisdom of Eternity
Questions Jesus Asks: Where Divinity Meets Humanity
Pitchin' A Fit! Overcoming Angry & Stressed-Out Parenting
Education: Does God Have an Opinion? – A Biblical Apologetic for Christian Education & Homeschooling
Answers for Homeschooling: Top 25 Questions Critics Ask
Raising Them Up – Parenting for Christians
The post A Biblical Philosophy of Education – David Barrett appeared first on Ultimate Homeschool Podcast Network.
Click the icon below to listen.






---
Download Episode