8th & Walton Retail Supplier Podcast
2022 Planning Tips for Walmart Suppliers
November 30, 2021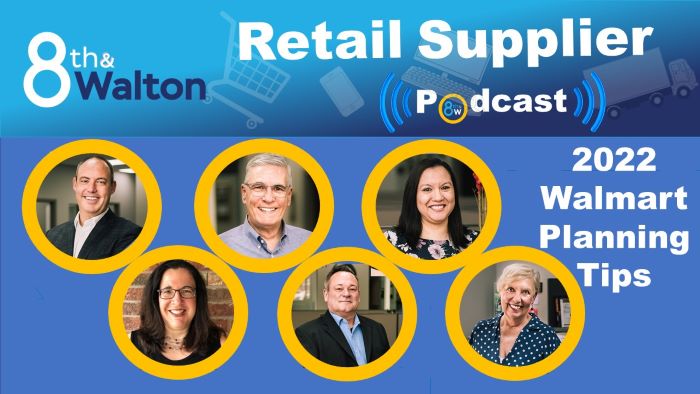 Have you ever wondered what happens when you submit the Contact Us form to 8th & Walton?
When you request this free 15-minute consultation, you'll be contacted by one of the experts on this week's podcast! (Click the play button above to listen.)
We asked our team to give advice to Walmart suppliers this week about 2022 planning. On this show, you'll hear from:
Jeff Clapper, President and CEO

Joel Graham, Director of Retail Link® & Sam's Club Insights

Heather Reid, Director of Canada's Retail Link® Insights

Terry Clear, Director of Replenishment & Sales Insights

Marie Clapper, Director of Education

Adela Rojas, Operations Manager

Have a question for one of our experts about your Walmart business? Simply submit this short form and we'll contact you!
The post 2022 Planning Tips for Walmart Suppliers appeared first on 8th & Walton.
---
Download Episode