Climate Justice, Y'all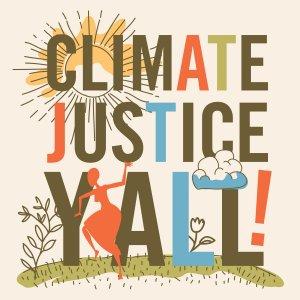 S2 E14: The Kids Are All Right (Part I) with Justin J. Pearson
January 05, 2023
This is Climate Justice, Y'all!, a podcast dedicated to lifting up and centering the climate and environmental justice movement in the South. Climate Justice, Y'all
Justin J. Pearson is the fourth son of five boys born to teenage parents in Memphis, Tennessee. Justin J. graduated from Mitchell High School as Valedictorian and Bowdoin College in 2017 majoring in both Government & Legal Studies and Education Studies. Justin J. is also a leader of Memphis Community Against Pollution and co-founder of Memphis Community Against the Pipeline (MCAP) which is a Black-led environmental justice organization that successfully defeated a multi-billion dollar company's crude oil pipeline project. He is the Co-Lead and the Strategic Advisor for the Mid South Mobilization Committee of the Poor People's Campaign: National Call for Moral Revival.
Justin currently lives in Memphis and also works at the headquarters of Year Up in Boston, Massachusetts. He is focused on social, racial, and economic justice as Special Assistant to the CEO of Year Up – a national program helping 18 – 24-year-olds gain training and entry-level jobs. Justin J. Pearson has an unwavering commitment to justice and dedicates his life to this endless pursuit.
The post S2 E14: The Kids Are All Right (Part I) with Justin J. Pearson appeared first on Climate Justice, Y'all.
---
Download Episode