ChamberCast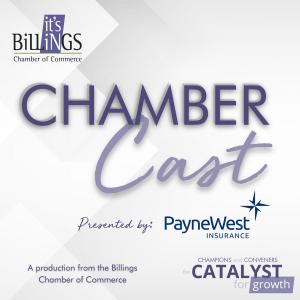 Moving from Good to Great to Excellent in Education
July 26, 2023
Billings is home to one of the largest school districts in the state and the education of our children is one of the greatest investments we can make. Great education starts with great leaders and School District 2 has had the fortune of being led by Greg Upham for the last five years. In this episode of ChamberCast we explore leadership, education, reflections on the past and a look towards the future as Greg retires and a new superintendent, Dr. Erwin Garcia, takes the reins.
Listen in to hear more about Dr. Garcia's vast experience and why he chose to move his family to Montana's Trailhead.
Thank you so much to PayneWest for sponsoring ChamberCast!
Check out some of our past episodes related to SD2:
---
Download Episode