Badass Agile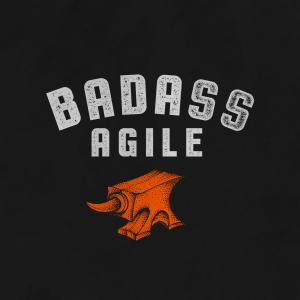 Episode 184 - How Much Does Uncertainty Cost You?
June 06, 2021
Seeking certainty costs you time and money.   Think about how much.
This topic isn't new, but it is perhaps the most pervasive cause of failure and disappointment in teams of every kind.
It is also the toughest problem to crack.
Seeking certainty means placing a higher value on consensus or evidence BEFORE acting - building, releasing, etc.
No one is immune to this problem.  It's everywhere
We seek to avoid mistakes or conflict, which is impossible.
The master skill here is the 'courage to deal with the fallout of wrong or unpopular decisions'
Without this courage, two things are taken away from you - speed to market, and the sheen and polish of a decisive leader
However, courage is hard to 'get'.  Here are some things that might help give yourself (and others) more courage:
-Courage is a muscle.  It doesn't grow without use and challenge.   Crisis.  Pain.
-Challenge yourself to lean into your fear zone every day by having difficult conversations and inspiring others to do the same
When influencing others to make the leap, it's helpful to:


-let them fail sometimes so they can experience the effects


-offer to take care of the executive support problem if they feel like they won't have backing


-create "what if there was no..." or "what if you had everything you needed..." scenarios


-inventory their beliefs about going NOW


-always ask what else might work, and 'why not?"


***JOIN THE FORGE***
Sign up for more info about our online leadership immersion experience.
******
Follow on CLUBHOUSE:
https://www.joinclubhouse.com/club/badass-agile
Don't forget to join us in the Badass Agile Listener Lounge on Facebook for member exclusives, livestreams and previews!
Follow The LinkedIn Page:
We're also on YouTube!  Follow the podcast, enjoy some panel/guest commentary, and get some quick tips and guidance from me:
******
Our mission is to create an elite tribe of leaders who focus on who they need to become in order to lead and inspire, and to be the best agile podcast and resource for effective mindset and leadership game.
Contact us (
contact@badassagile.com
) for elite-level performance and agile coaching, speaking engagements, team-level and executive mindset/agile training, and licensing options for modern, high-impact, bite-sized learning and educational content.
---
Download Episode