Third Pod from the Sun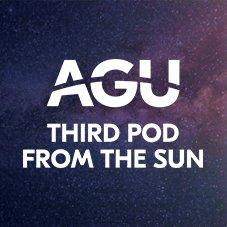 Exhuming a Buried Piece of American History
February 19, 2020
In 1991, the United States government unearthed a staggering archaeological find during construction of a federal office building in lower Manhattan. While digging the building's foundations, construction crews stumbled upon skeletal remains from the "Negroes Burial Ground," a 6.6-acre cemetery of more than 15,000 free and enslaved Africans who lived in New York during the 17th and 18th centuries.
Rediscovery of the burial ground changed anthropologists' understanding of slavery in colonial New York City. Skeletal remains of more than 400 individuals were exhumed upon discovery of the site, which was renamed the New York African Burial Ground. Bones and teeth showed evidence that the enslaved Africans often performed hard manual labor, suffered from malnutrition, and had short lifespans.
The remains were reburied in 2003, but samples of grave soil from the burial ground remained available for research. In 2015, Carter Clinton, then a graduate student at Howard University, began analyzing the soil samples to see if they could tell him more about the lives and deaths of the individuals interred in the burial ground.
In this podcast episode, Carter recounts the history of the New York African Burial Ground and describes what he has learned about the lives of Africans in colonial New York from the grave soil samples, including what they ate and what infectious diseases they suffered from. Carter discusses how his work helps shape the narrative of slavery in New York and how it fills in a piece of American history long forgotten.
This episode was produced by Lauren Lipuma and mixed by Collin Warren.
---
Download Episode