Talking HTML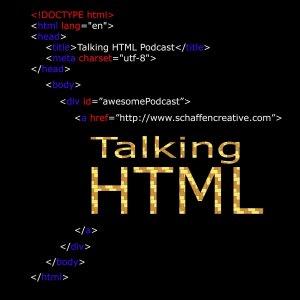 Latest Episodes

May 17, 2020
In this session Aronan, Elli and Alphonse defend Butterskull Ranch from several Orcs and a White Dragon. Character creation tool: https://dndbeyond.comAronan: Character SheetTwitter: https://twitter.com/2nerds1questWebsite: SchaffenCreative.

May 08, 2018
Document Object Model (DOM) Taken from w3schools.com – The W3C Document Object Model (DOM) is a platform and language-neutral interface that allows programs and scripts to dynamically access and update the content, structure, and style of a document.

April 25, 2018
What is a fixed position footer? The concept of taking a footer that more than likely doesn't sit at the bottom of a screen comfortably and forcing it to stay put at the bottom of the screen. This is ideal if you have information there that you would l...

April 10, 2018
Website SEO Write your code correctly H1, h2, h3, p, table, use alt tag on images – 2 for 1 also impacts adaptability standards (screen readers and assistance devices Mobile first Biggest push and newest standards are trending towards (or in most cases...

March 19, 2018
Steps: 1.)    Login via FTP 2.)    Find the main index page of your theme 3.)    Download via FTP SAVE THE ORIGINAL COPY AS A SEPARATE FILE SO YOU CAN EASILY REPLACE ANY CHANGES/ERRORS 4.)    Edit page accordingly.

March 19, 2018
This is a brief update on the future of the podcast, my brand (TNPW Design) and projects coming down the road.