SECTION 9 Cyber Security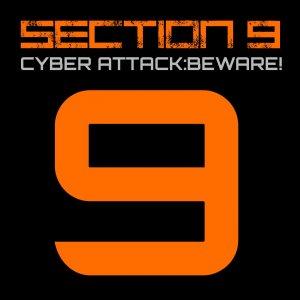 Latest Episodes

June 29, 2020
Time to review the security of notion.so. They are responsible for protecting our data. We are responsible for putting it there. We need to make sure their security meats our requirements. If they don't, we'll have to look for a different solution.

June 22, 2020
We're taking a step back and focusing on documentation. We spend a lot of time looking things up. Time that could have been spent learning new things. Better documentation means less time spent looking things up. To help fix this problem, we're looking in

June 08, 2020
We signed up for the Purple Teaming class put on by Black Hills Information Security. It was a bit overwhelming, but we learned a lot.

June 01, 2020
We're doing a quick review of the Verizon Data Breach report. We'ere also looking at Micosoft 365 options. We'd like to migrate to it if we can.

May 25, 2020
Black Hills has put out another amazing blog post. This one is titled "A Pentester's Voyage - The First Few Hours". We're not pentesters, but we can learn a lot from the process.

May 11, 2020
We need to make sure our projects are useful. To help us do that, were mapping our projects to the Critical Security Controls. We're also looking at the Black Hills presentation on How to Build a Home Lab. This is full of good information.

May 04, 2020
Its been an interesting week. Wireshark saved me at work. Wasn't expecting that. I've been using the Security Onion training. Learning how to set it up and install test data. I've also realized that a security lab needs evil. How do you look for evil if y

April 20, 2020
Good news. Everything works! We still have to manage IP address, subnets, vlans, firewall rules and more. That hasn't changed. What has changed is that it all works. Our hard work is paying off.

April 13, 2020
That's right, we have a new VMware server. We also have a new set of problems. How do we manage VMware? How do we access it over a vpn connection? What Fortinet firewall rules do we need? What IP address do we need? What subnets do we need? We would lov

April 06, 2020
Time to document our Fortinet equipment and plan for our VMware server. Dorothy will do the documentation. She needs to see how the network was put together. Once some of that's done, we can pick out a server. The sooner we get the server the better.