The Force Fed Sci-Fi Movie Podcast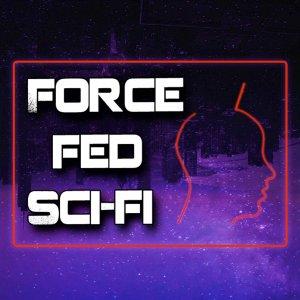 Latest Episodes

July 16, 2019
Join the us this week as we talk about Rian Johnson's film Looper w/ Bruce Willis and Joseph Gordon Levitt. Was it really worth it to have JGL look like Willis? Is there a lack of science behind the time travel in this film? Hold onto your noses!

July 15, 2019
Join us as we discuss the marvelous Marvel Cinematic Universe, its 22 films thus far, what's to come, and also discussing and reviewing Spider-Man: Far From Home.

July 09, 2019
This week, we drive into the passenger seat of I Robot's Audi RSQ with Will Smith at the wheel and appreciate the motion capture Alan Tudyk provides, but was it too many computer graphics?

July 08, 2019
Join us for this bonus episode as we try to put back the pieces together as a result of the collateral damage the film Godzilla: King of the Monsters causes.

July 02, 2019
In the movie Her, we praise the cast, Joaquin Phoenix and his performance, the screenplay, and director Spike Jonze's optimistic future contrasted with the film's tone. Listen to our thoughts on the film Her and ask was so much facial hair necessary?

June 25, 2019
Traveling back in time in this film was horrendous, in fact, this whole film is horrendous. Don't let that stop you from listening to this episode, as we have fun pointing out all of the flaws A Sound of Thunder has and laugh hysterically at them!

June 18, 2019
Follow along with us as we talk, discuss, and follow WALL-E on his journey in the character's self-title film released by Pixar and Disney! It's a serious, but fun ride, and you'll be sure to laugh!

June 17, 2019
On this bonus episode, we take a look at the new film Men In Black: International talking about our review of the film, callbacks to the original films, and much more!

June 11, 2019
On this episode, we discuss Neil Marshall's film Doomsday and discover kind of an odd, but action-packed post-apocalyptic setting after a deadly viral outbreak.

June 10, 2019
Revisit the film that started the Men In Black franchise off as we discuss Will Smith and Tommy Lee Jones facing and protecting us from the scum of the earth.