The Force Fed Sci-Fi Movie Podcast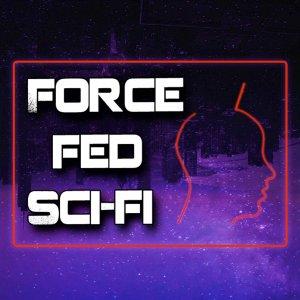 Latest Episodes

March 29, 2020
Join us and listen to this edition as we discuss William Eubanks 2014 film The Signal starring Laurence Fishburne and Brenton Thwaites!

March 15, 2020
Join us as we take a look at Duncan Jones' 2009 film, Moon, starring Sam Rockwell and Kevin Spacey.

March 02, 2020
Strap in for this edition as we talk and review The 6th Day (film) starring Arnold Schwarzenegger, Tony Goldwyn, Michael Rooker, and Michael Rapaport. It's a grand old time not only talking about the movie itself,

February 18, 2020
On this edition, we dive into a 1965 neo-noir science fiction film directed by Jean-Luc Godard starring Eddie Constantine as his career known role playing secret agent Lemmy Caution.

February 10, 2020
This time around, we take dystopian look at Alfonso Cuaron's 2006 film Children of Men, starring Clive Owen, Julianne Moore, and Michael Caine.

February 02, 2020
On this episode, we review and discuss Spielberg's 2008 entry into the Indiana Jones' franchise with Indiana Jones and the Kingdom of the Crystal Skull, starring Harrison Ford, Shia Labeouf, Cate Blanchett, Karen Allen, John Hurt, and Ray Winstone.

January 26, 2020
On this extra episode, we briefly take a look at the 2020 Oscar and Academy Award nominations, and give you our predictions!

January 23, 2020
Join us on this episode as we discuss when a James Bond film meets the sci-fi genre with Moonraker, starring Roger Moore.

January 12, 2020
Join us as we discuss the original 1987 Robocop film by Paul Verhoeven starring Peter Weller, Nancy Allen, and Ronny Cox. In addition, we have a special guest join Chris and Sean, Brian Macleod.

December 26, 2019
Join us as we end the Star Wars Skywalker Saga by taking a loot at, reviewing, and discussing JJ Abrams' Star Wars: The Rise of Skywalker starring Daisy Ridley, John Boyega, Oscar Isaac, Mark Hamill, and many more.