The Force Fed Sci-Fi Movie Podcast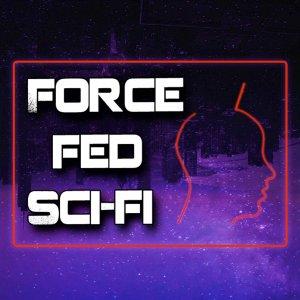 Latest Episodes

October 09, 2019
Join us as we dive deep into the rabbit hole as we discuss and contemplate the Wachowskis' film The Matrix starring Keanu Reeves, Laurence Fishburne, and Hugo Weaving.

September 26, 2019
Strap yourself in as we talk about Philip Kaufman's 1978 film of the remake Invasion of the Body Snatchers starring Donald Sutherland, Jeff Goldblum, and Leonard Nimoy and find out that this movie is not necessarily a sci-fi horror,

September 24, 2019
Join us for this bonus episode as we take a look at James Gray's sci-fi character study and adventure Ad Astra starring Brad Pitt, Tommy Lee Jones, Donald Sutherland, and Liv Tyler.

September 18, 2019
This week, we take a look at David Twohy's cult classic Pitch Black starring the Hollywood star Vin Diesel. Join us as we discuss the cast, characters, gruesome deaths, and give our review and rating on the film!

September 10, 2019
Join us as we discuss Doug Liman's Edge of Tomorrow, or Live Die Repeat, depending on what poster or media you're looking at. We enter the suite of Tom Cruise's sci-fi films as we time travel our way through our review of the movie!

September 03, 2019
Join us this week as we take a look at Michael Crichton's (classic in our eyes) 1973 Westworld film starring Yul Brynner and how it compares to the HBO series Westworld.

August 27, 2019
Join us as we discuss Ivan Reitman's 2001 film Evolution as we discuss the cast including David Duchovny, Julianne Moore, Orlando Jones, and Seann William Scott. Also, we shatter Evolution's portrayal of evolution!

August 21, 2019
Join us on this edition of The Force Fed Sci-Fi Movie Podcast as we talk about Kathryn Bigelow's 1995 film Strange Days starring Ralph Fiennes, Angela Bassett, and Tom Sizemore.

August 13, 2019
In this episode we discuss Elysium including Matt Damon and his character of Max, in addition to discussing exoskeletons in the real world. Make sure to listen to our thoughts on the film and more!

August 08, 2019
Join us as we talk about Cloverfield, its cast including TJ Miller, a bit about the film's production, the film's ending, the franchise's potential future, and more!