The Force Fed Sci-Fi Movie Podcast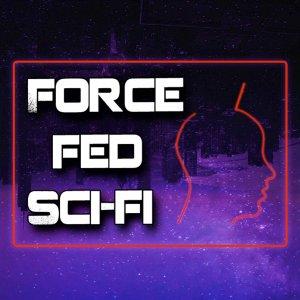 Latest Episodes

July 19, 2020
Join us on this episode as we review and breakdown the Netflix series Space Force created by Steve Carell and Greg Daniels and starring Steve Carell and John Malkovich.

July 05, 2020
This time, we take a look at The Spierig Brothers' 2009 film Daybreakers starring Eathan Hawke, Willem Dafoe, and Sam Neill.

July 02, 2020
On this episode, we take a look at an attempted reboot with Pete Travis' (or Alex Garland's?) 2012 film Dredd, starring Karl Urban, Olivia Thirlby, Wood Harris, and Lena Headey.

June 22, 2020
This time we look at Tarsem Singh's 2000 sci-fi horror film The Cell, starring Jennifer Lopez, Vince Vaughn, and Vincent D'Onofrio.

May 31, 2020
We visit another film directed by Terry Gilliam, the cult classic Brazil, starring Jonathan Pryce, Robert De Niro, Bob Hoskins, and Michael Palin.

May 17, 2020
This time, we take a look at Andrew Niccol's film Gattaca starring Ethan Hawke, Uma Thurman, and Jude Law and discussing topics such as the controversial idea of eugenics.

May 04, 2020
This time, we take a look at the movie Ghost in the Shell (2017 film) by Rupert Sanders starring Scarlett Johansson, Michael Carmen Pitt, and Pilous Asbaek!

April 26, 2020
Join Chris and Sean as they share updates on Force Fed Sci-Fi, the podcast show, and themselves amidst the Corona Virus (COVID-19) outbreak.

April 19, 2020
This time, we take a look at a film from the Marvel Cinematic Universe, Ant-Man, directed by Peyton Reed and starring Paul Rudd, Evangeline Lilly, Michael Douglas, and Michael Pena.

April 05, 2020
On this edition, we return to the Back to the Future franchise as we discuss Robert Zemeckis' sequel Back to the Future Part 2, starring Michael J Fox and Christopher Lloyd.