Young Blood - Men's Mental Health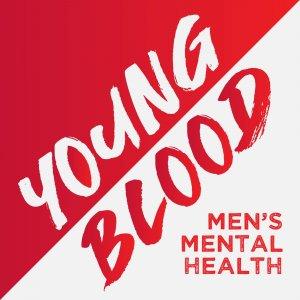 Latest Episodes

October 11, 2021
Weekly Wisdom  "The gem cannot be polished without friction, nor man perfected without trials." - Confucius

October 09, 2021
Happy World Mental Health Day! This is a story for anyone who's ever felt like a fish out of water with nowhere to go and no one to talk to...   Jahin Tanvir is just starting his twenties and h

October 01, 2021
Jordan Hackett is a Sexologist and Men's Sex Coach who specialises in helping men build intimacy and connection with themselves and their partners. Like many of us growing up; Jordan didn't know the f

September 21, 2021
Today is World CML (chronic myeloid leukaemia) Day. CML is a rare form of blood cancer that just over 300 Australians are diagnosed with each year. In 2019, Michael Bowen was one of them...  

September 04, 2021
Jack Nagle was a nice, middle class kid from a supportive, loving family. Not the background befitting the stereotype of the kind of people who destroy their lives on drugs…but that didn't matter.

August 23, 2021
Dan Pronk served 4 tours of Afghanistan as a Special Operations doctor, spending many days saving and losing fellow soldiers through more than 100 combat missions. Dan, his brother Ben and veteran, Ti

August 10, 2021
Nick Bracks just published his first book 'Move Your Mind' - it's both his personal story of struggling with mental health throughout his life and a guide on how we can better equip ourselves to handl

July 10, 2021
Shane Mitchell is one of Australia's most dangerous men in the octagon with a 12 and 4 professional Mixed Martial Arts record.   In the cage he's known for his savage knockout power...not what anyo

June 25, 2021
Matt Morris is the chair of the South Australian Rainbow Advocacy Alliance, working for the rights of the LGBTIQ community.   Matt realised he was bisexual/pansexual in his teens, but it took him years to work up the courage to come out. Fortuna..

June 04, 2021
When it comes to Aussie culture, punting has traditionally been right up there with having a cutla cold ones, watching the footy and chucking snags on the barby...In fact, 39% of Aussies gamble on a regular basis and Australia leads the world in gambling.