WellSeekers with Lucia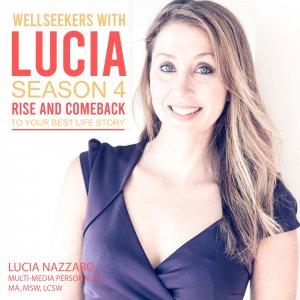 Lucia at Night: The Four Communication Styles and How to Change Yours! Part 2 of 2
February 13, 2021
On part 1 of communication styles, we talked about the four communication styles, why it's important, and how to identify your style. Don't forget to check out that episode! And on today's show, we're continuing with part 2 of communication styles with Dr. Anna Kress, licensed clinical psychologist, as we talk about some ideas and strategies that you can do to improve your communication and relationship with your partner or loved ones right now!
For more about Dr, Anna visit her website: drannakress.com
Find Us on Social @WellSeekers
Follow Lucia on Instagram @LuciaNazz
WellSeekers is great for mental health, holistic well being, stress, anxiety, self care, relationships, healing, growing, connecting, love, and life.
---
Download Episode