Underwhelmed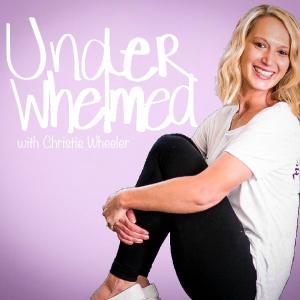 41: How To Improve Education
July 25, 2018
Last month Christie and Nicole attempted to have a discussion about what they wish they would have learned in school with Christie's sister-in-law, Colleen (aka Colleen from Potomac with the small kitchen), while Christie and Colleen were on the Wheeler family vacation. Unfortunately, the Dynamic Duo experienced a myriad of issues ranging from screaming children to problems with the audio. However, a new day has come! What once was known as "the lost episode" is no longer lost! Please enjoy the best parts from our discussion that hot and drink filled day in June!
Be sure to stay Underwhelmed but in the loop:
Website: www.underwhelmedpodcast.com
Email: info@underwhelmedpodcast.com
Facebook: https://www.facebook.com/underwhelmedpodcast/
Instagram: https://www.instagram.com/underwhelmedpodcast
Twitter: www.twitter.com/underwhelmedpod
Christie can be found on Instagram at https://www.instagram.com/realchristiewheeler and Nicole can be found at https://www.instagram.com/realnicolekokinos.
Underwhelmed is participating in the #2PodsADay campaign this summer! Learn more about this initiative at www.twitter.com/2PodsADay.
---
Download Episode