Underwhelmed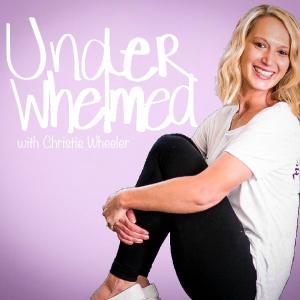 35: Everyone's Annoying... Including Us
June 05, 2018
Have you ever found yourself in a public setting thinking "Wow, people that I don't know can be annoying?" Have you ever felt bothered when you're forced to overhear someone else's life updates while waiting for a fitting room at the Old Navy outlet? Have you ever rolled your eyes as you watch a fellow airplane passenger deplane first despite the fact that they were seated in row 24? Do you ever cringe while in a crowded bar and you're forced to touch people just to maneuver yourself to get a drink? Have you ever been in a meeting, or college info session, and someone in the room decides that the question/answer session is the appropriate time to discuss their personal finances?
If you answered yes to any of the above questions, then this episode's for you!
This dynamic duo is generally underwhelmed with experiences that force us to deal with strangers.  Maybe you have similar experiences?  Or maybe you just want to hear about our dueling Memorial Day weekends?  Either way- listen for fun, and maybe even some inspiration!
Be sure to stay Underwhelmed but in the loop by liking us on Facebook at https://www.facebook.com/underwhelmedpodcast/ and following us on Instagram at https://www.instagram.com/underwhelmedpodcast. We have also been recently persuaded to go to the dark side for the good of the podcast and can be found on Twitter at www.twitter.com/underwhelmedpod.
Christie can be found on Instagram at https://www.instagram.com/realchristiewheeler and Nicole can be found at https://www.instagram.com/realnicolekokinos.
Be sure to email us at info@underwhelmedpodcast.com with your questions and suggestions!
---
Download Episode