Underwhelmed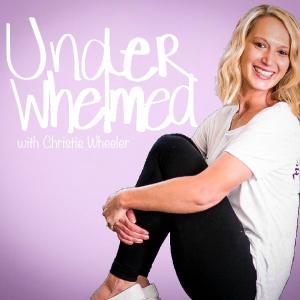 31: Washington DC Vacation Recap
May 15, 2018
Celebrity podcasters often recap tales of their exotic vacations and glamorous tours.  So why shouldn't Christie and Nicole!?
The dynamic duo went on the very anticipated one-day vacation to the capital of the free world- Washington DC!  They visited no historic sights (unless you count the hotel wallpaper) and walked into zero museums- there simply wasn't time!  Christie and Nicole did, however, meet the hilarious duo Heather McDonald and Chris Franjola, somehow managed to be underwhelmed by cheese, and were shocked to learn that one day vacations seem rushed. 
If you ever plan to spend 24 hours in Washington DC, Christie and Nicole provide you their official recommendations from this trip. They Include:


The MARC Train


The Madison Hotel


Heather McDonald & Chris Franjola


Uber


George T-shirts by Walmart


Ramen Place in Washington DC we don't know the name of


Room Service Coffee


Be sure to stay Underwhelmed but in the loop by liking us on Facebook at https://www.facebook.com/underwhelmedpodcast/ and following us on Instagram at https://www.instagram.com/underwhelmedpodcast. We have also been recently persuaded to go to the dark side for the good of the podcast and can be found on Twitter at www.twitter.com/underwhelmedpod.
Christie can be found on Instagram at https://www.instagram.com/realchristiewheeler and Nicole can be found at https://www.instagram.com/realnicolekokinos.
Be sure to email us at info@underwhelmedpodcast.com with your questions and suggestions!
---
Download Episode