Underwhelmed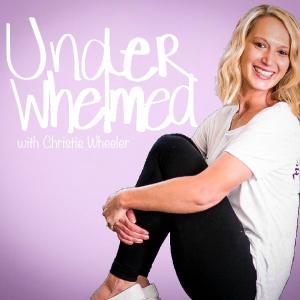 22: Bar Fights and Yoga
March 15, 2018
** Please excuse the sound issues as we work to provide you with the best Underwhelming experience possible! **
This week the dynamic duo are in the Baltimore "studio" together!  Christie visits Nicole's hometown to celebrate many birthdays.  However, an innocent 32nd birthday brunch takes a turn when the girls and their friends somehow find themselves un-involved in good old fashioned bar fight.  While Christie and Nicole are moderately traumatized by the incident, they know the show must go on!  They are truly turning lemons into lemonade as they become the leading voices of our generation for "bar fight awareness."
Christie and Nicole are joined by family and friends for their first in the Underwhelmed Debate Series: Let's Get it OM vs. Namaste Home.  Christie's sister, yoga teacher and enthusiast, convinces listeners of the health benefits and fun that can be found in the yoga practice.  A dear friend of the dynamic duo and second time guest, Natalie, is a yoga skeptic.  They battle it out in a very formal debate moderated by Christie and Nicole.  Who wins?  Well you can be the judge of that!  Keep an eye out for our post-debate poll.
The big debate got heated and we were having so much fun moderating that we didn't realize some of the mics were not working!
Kimberly Wojno can be found at https://www.instagram.com/ktwoj and teaching at Core Power Yoga in Baltimore!
Natalie Scurto can be found at https://www.instagram.com/nscurto
---
Download Episode