Torque Factor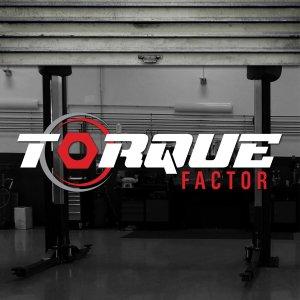 Episode 13: Donny Seyfer on NASTF Update
January 29, 2021
Mr. Donny Seyfer joins Scott Brown to provide an update on the National Automotive Service Task Force's (NASTF) new website, the new Service Information Request (SIR) system, vehicle security professional resources, and upcoming features for NASTF members.
Recalls: 20V-746 & 20V-759 - Hyundai is recalling approximately 130,000 vehicles due to a potential failure of a connecting rod bearing that could result in a catastrophic event. If a connecting rod were to break, it could breach the engine block leading to a loss of propulsion and a potential vehicle fire.
Nissan is recalling approximately 7,500 2020 Nissan Titans. These vehicles are subject to a short circuit within part of the engine wiring harness due to a harness assembly error. The short is internal to the wiring harness where grounded shielding within the harness could saw its way into another circuit.
Case Study: Bob from Bob Powell's Auto Repair out of East Longmeadow, Massachusetts posted to Diagnostic Network about how to perform a Manual Relearn on Chrysler and Jeep APP sensors when the scan tool fails to successfully perform this process. He provided two great examples of how crucial this step is in successfully repairing vehicles that have undergone APP or throttle actuator service. Case Study link.
Industry Update: PTEN, MotorAge, ABRN, and VehicleServicePros.com will be presenting the Vehicle Repair Virtual Training Summit starting Wednesday, January 20, offering on-demand access to 40+ training courses for 45-days at one low price. Visit vehicleservicepros.com/virtualtrainingsummit to register.
The 2021 Virtually Vision Training & Expo is taking place March 2-4 and March 9-11. Visit VISIONKC.COM for more information.
VehicleServicePros.com is home to Torque Factor, and Professional Tool and Equipment News, Professional Distributor, and Fleet Maintenance magazines. Have a topic or question you'd like discussed on a future episode? Email us at: podcast@vehicleservicepros.com.
---
Download Episode