The Ladies of Strange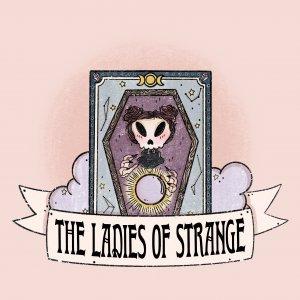 Episode 71: Cigarettes In The Sky
February 20, 2020
Content Warning: This week we discuss mental illness, time served in the military, and thoughts of suicide.
Hello, Lovelies! Large Male Tiffany is back! Tiffany presents a medical oddity that hits close to home, Gulf War Syndrome. Almost 30 years after serving as a Marine in the Gulf War, Ernie started experiencing migraines that imitated strokes. As symptoms started compiling, including memory loss, Tiffany and her family came across an episode of Diagnosis that looked oddly similar. This week we discuss the journey Large Male Tiffany, Tiny Female Ernie, and their family have taken so far in learning about this disease. Pull up a chair as we discuss the Gulf War, Gulf War Syndrome, and how Tiffany's family handles heavy subjects. (Be prepared for emotional whiplash, ya'll)
This week's drink break is brought to you by Boston Harbor Horror! Coast Guard Petty Officer Alex Devereaux responded to a medical emergency on a small island in Boston Harbor. What he finds on that island is going take him on a journey into depths he never imagined...
Merch: https://theladiesofstrange.com/merch/
Patreon: https://www.patreon.com/theladiesofstrange
Links to our social media and other fun stuff: https://www.theladiesofstrange.com/links/
---
Download Episode