The Round Six Podcast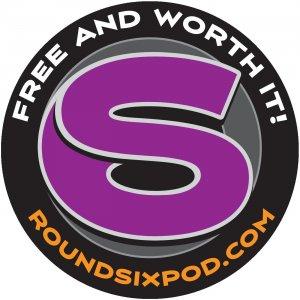 Talking Toners and Tools
February 18, 2018
HE'S NOT A "CUSTOM" PAINTER. THERE IS A DIFFERENCE.

The Round Six Gearheads sat down with painter Mick Jenkins for an hour of paint talk.
In Episode Six, we discuss the latest tools and techniques, the time and effort required to paint cars at the AMBR and Ridler level, and even wax a bit nostalgic.
We laughed, we learned, and we asked a ton of questions that Mick was kind enough to answer. Even after Brian called him Mick Jagger. And Mickey Dolenz.
THINGS COVERED IN THIS EPISODE:


The difference between a painter and a custom painter


The Pure Vision '57 Ford wagon's SEMA debut


Mick hints at a Ridler project in the shop


Brian coins a phrase


Rare and notable cars


Mick's favorite project: The Anvil Mustang from Fast and Furious


The guys do their homework


The time required to turn out an AMBR-winning finish


The fine line between passion and a job


The difference between hot rodding in England VS the United States


Working from a great career to going back to starting at rung one


Starting out in the US with Dan Fink, Chip Foose, So-Cal and more


Mick's personal roadster project


Working to a level and not wishing to back down from it


Staffing a high-end shop with the right personnel


The importance of being one's worst critic, but in moderation


The continual evolution of paint quality


Advancements in paint materials and chemistry


---
Download Episode