The SWIB Podcast: Wisconsin Retirement System Insights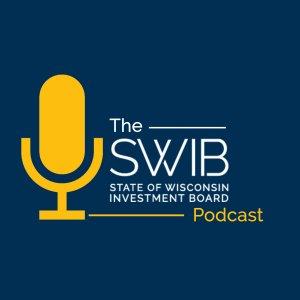 7. Managing Directors Round Table, with Edwin Denson, Brian Hellmer, and Anne-Marie Fink
March 02, 2021
In 2020, the State of Wisconsin Investment Board (SWIB) remained committed to its long-term investment strategy, resulting in strong returns for the Wisconsin Retirement System (WRS), even in a challenging year.
The Core Fund, the larger of the two WRS trust funds with more than $120 billion in assets, ended the year with a net return of just above 15%. The Core Fund's 5- and 10-year returns both exceeded the pension system's actuarial target.
The great news for WRS participants is that exceeding the pension fund's 7% target return for both the 5- and 10-year periods is expected to result in continued stability in employer and employee contribution rates and a positive annuity adjustment for retirees of around 5%.
In this episode, we hear from Edwin Denson, SWIB's managing director of asset and risk allocation; Anne-Marie Fink, the managing director of private markets and funds alpha; and Brian Hellmer, managing director of global public market strategies, about their perspective on SWIB's success in 2020 and what we might expect in the 2021 year ahead. 
---
Download Episode